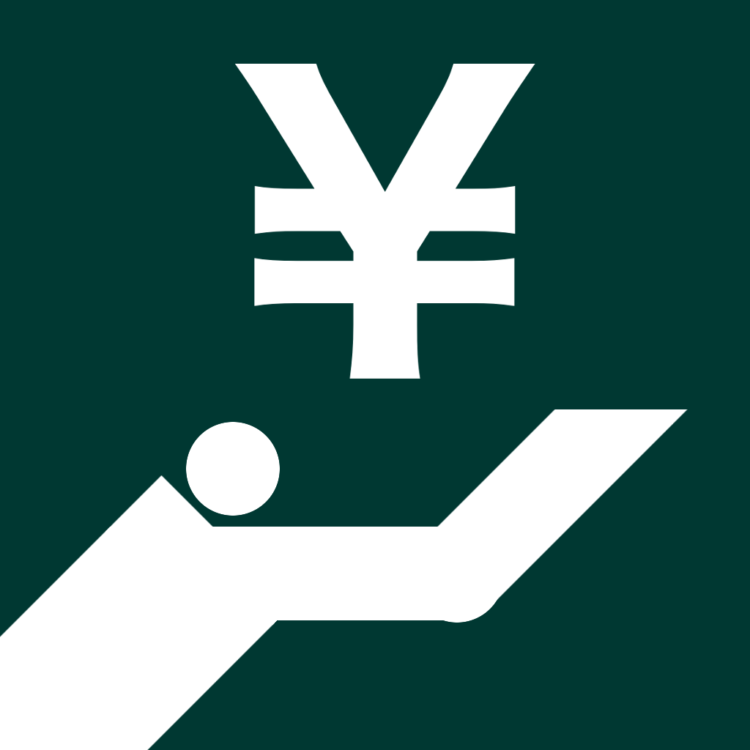 Brain workout iOS app to calculate Yen Change.
"Yen Change" is an iPhone&iPad brain workout app that calculates the change in yen.
It works on iPad and iPhone with iOS 9.3 or later.
How to use "Yen Change"
Start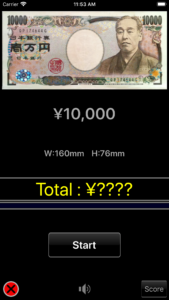 Tap the "Start" button on the startup screen.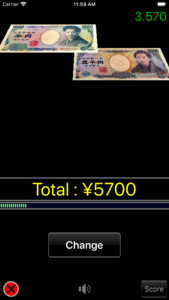 You will be presented with the yen bills and coins you will receive and the total sales amount. When you tap the "Change" button, the answer input field will appear.
The elapsed time [sec] is displayed in the upper right.
Answer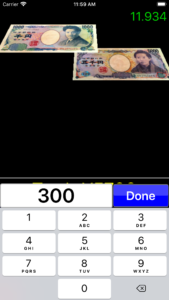 If you answer correctly, the next question will start with the "Next" button.
There are 5 questions. The total time of 5 questions is recorded as the score time.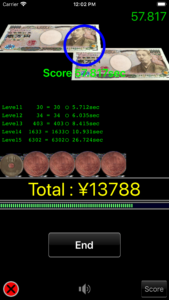 If it is incorrect, it ends there. Click the "End" button to return to the startup screen.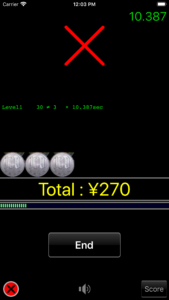 Reset
To reset, tap the "x" button at the bottom left.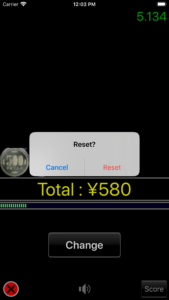 Score
Tap the "Score" button at the bottom right to display a list of scores.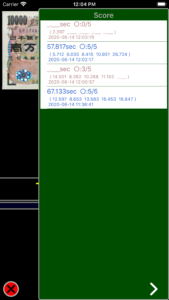 The first line of the score is the score time [sec] and the number of correct answers.
The second line of the score is the elapsed time [sec] for each question.
The third line of the score is the end time.
Swipe left to delete a score.
Other
Bills and coins display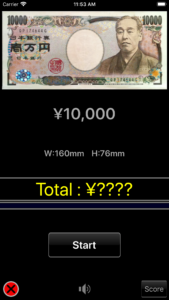 On the startup screen, an image of a yen bill or yen coin, the amount and size are displayed. Tap or swipe right or swipe left to switch to another yen bill/coin.
(Here, the 2,000 yen bill is also displayed, but it is not used in the question because it is a rarely used bill.)
"Yen Change" App Store