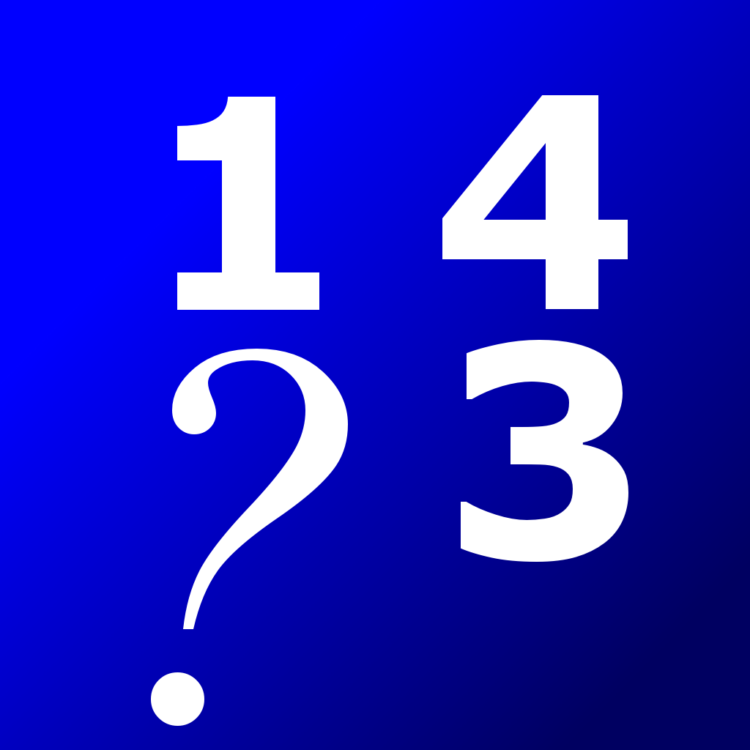 Brain workout app. Find the missing number.
"Missing Num" is a free brain workout app.
It can be used on iPad and iPhone with iOS 9.3 or later.
"Missing Num" How to use
Start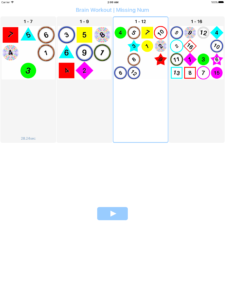 The maximum number of numbers can be selected from 7,9,12,16.
Select from the selector "1-7 / 1-9 / 1-12 / 1-16" and tap the play button to start.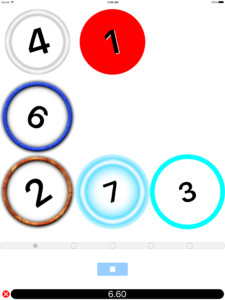 At the bottom, the elapsed time is displayed.
Answer
When you find the missing number, tap the stop button and answer from the displayed candidates.
"Missing Num" App Store